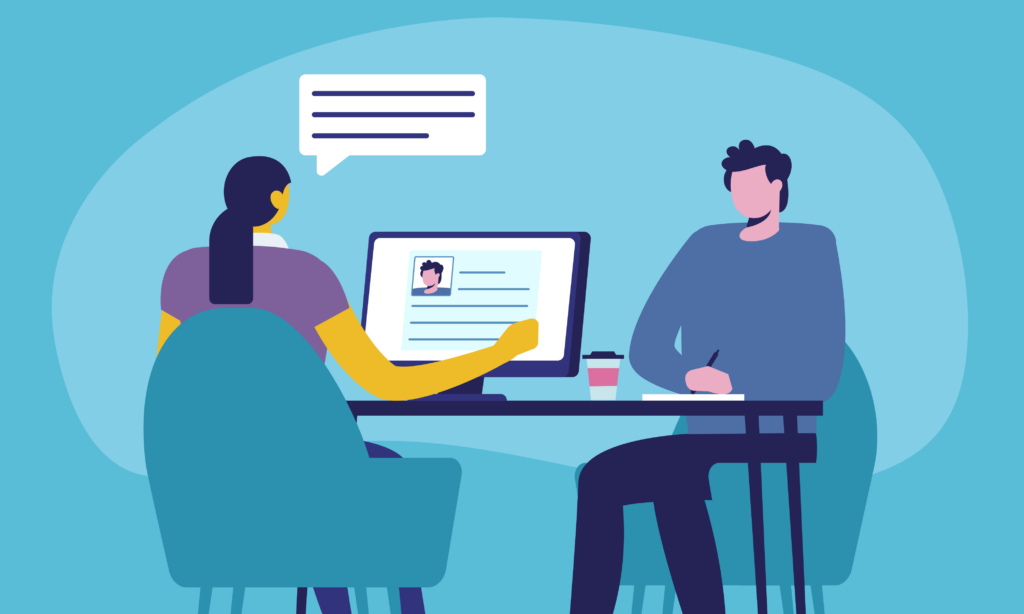 Life took an interesting turn and I was laid off from my job this past January. Things happen. That means – a job search! Alright… what can one do? Sure thing – enable Open for Work on LinkedIn. This sounds reasonable, so why not… but be prepared to be contacted by a bunch of unprofessional recruiters. Here I'm sharing my ideas about those.
Below in this article, I posted my collection of templated communication openers from recruiters that most likely will lead to no positive communication whatsoever. I base this opinion on a large number of recruiter pings in the past few years. I can easily predict by reading an opener what outcome will follow. I developed my knowledge by actively responding to these messages and filtering them out. Weeding away those who I call "time wasters".
Those recruiters:
Have no actual opening at the moment
Let the candidate go all out in the interview knowing they don't have any role
Often lie in the beginning to get a person on the phone, to confirm they are alive and reachable.
Their main goal is to collect contact information and the experience profile.
Never even try to read the profile of a person they are trying to reach. Because they are looking for the skills a person doesn't even have on their profile.
Attempting to get a person to a job with a pay rate below any possible competition.
I consider these types of communications a time and effort waste. This can be a 15-30+ min call that usually ends up with: "We currently don't have a position to match your skills" or "The position has just closed, but we'll keep you in mind for the next opening" or "You don't have skills for the current opening".
When encountering any of these openers below, chances are, one will waste their time on the phone and get nowhere. If asked questions to clarify details about the role, like good JD, requirements, contract or perm, pay rate and so – those recruiters most likely will disappear looking for much easier prey. Enjoy reading those examples! All the original orthography and punctuation are preserved.
Before you proceed! Big bold note here: There are professional recruiters in the market, plenty of them. They are open, responsive, and communicative people. They are always ready to answer questions and follow up with candidates. Work with those people.
Now… let's go!
Dear ______________

I trust this email finds well.

I came across your profile on Linkedln.com and would like to speak with you about an opportunity for SDET Automation Engineer REMOTE.

Job Description

Design test processes and procedures for native mobile applications to ensure that software operates within defined requirements. Implement test plans, automation, and validation strategies. Identify and investigate issues found during testing. Work closely with software developers and software quality analysts to resolve issues. Develop and maintain automated test scripts to reduce repetitive manual testing.

QA Engineer / SDET to focus on quality automation. In this role, they will be working alongside our UI developers helping to create, iterate upon, and deliver high quality products by leveraging automated testing in CI/CD pipelines. Candidates that do not have a background with modern web development will struggle in this role.
---
I had a chance to review your profile and feel that you may be a good fit for a role we are having. Please let me know, If you are looking to explore new job opportunities.
---
I'm an IT Recruiter for _____. I am currently recruiting on a 100% REMOTE QA Engineer opportunity for one of my top clients in the ______ industry and you very impressive profile. They are looking for someone with your mobile experience! The pay is very competitive and offers full benefits. Please let me know if we can schedule a quick 5 minute phone call to discuss more details. Thanks for your time in reading this and I hope to hear from you soon!
---
This is _____ from _____

I wanted to understand your career aspiration and wanted to check if you're available in the job market.

We have remote position for Test Automation Engineer

Job details are Shared below:

Job Title: Test Automation Engineer

Location: Remote

Job Duration: 3+ months Contract
---
I was super impressed by your profile and I think you would be great fit for QA Test Engineer role which is with my client _______.

Pay Rate: $53 an hour on W2

I'd love to talk to you about it. Please give me quick call at my number
---
I do hope this message finds you and your family well? I have been directed to reach out to you regarding a business proposal that fits your statutory requirements. Details shall be made available on your response to ______
---
I see that you have experience working with Sr. Software engineer . We have been consistently looking for individuals who have experience in Manual testing with Manual and Automation(Hybrid) . This position is based in Bethesda, MD and some one who can work from client office twice a week.

We have large initiative kicking off. If you'd like the opportunity, let's set up a time to talk.
---
Hope you are safe and doing great!

I came across your profile and wanted to see if you might be open to having a conversation. Looking for QEA Test Engineer for Remote.

Not sure if you're on the hunt for a new role, but if you are, please let me know when a good time might be for us to connect on phone.
---
I just heard that your company recently announced potential downsizing/lay-offs in the near future and am unsure if those may have impacted you directly or not.

I am currently sourcing for the following roles at ____ and would love to connect I you have any interest in hearing more about any of these:

IT Product Owner, End User Computing Specialist, Scrum Master, Sr. DevOps Engineer, Sr. & Principle Full Stack Developers, Sr. Data Engineer, Sr. Data Architect, Sr. Principal Integration Engineer (SOA, WebLogic, Boomi), Sr. B2B Integration Analyst (Sterling Integrator/EDI), Sr. Information Security Engineer, Network Engineer, Business Systems Analyst, and an Infrastructure Engineer.

Please let me know if you are interested in connecting about any of these or what you would be looking for in new opportunities and we can set up some time to connect.

Thank you and hope to connect with you soon.
---
I really like your background and wanted to reach out and see if you were poking around the market? My top client has a Senior QA Engineer position that I think you would be a great fit for! The client is looking for a sound background of Python and AWS.

Pretty cool opportunity working with a Fortune 500 company across multiple internal teams like Infrastructure, Finance and Engineers.

I have interview times, and the process will move quickly.

Let me know when's a good time to chat!
---
Just came across your profile and I am quite impressed. I would love to set up a time to speak with you in reference to the Senior QA Automation Engineer position that we're looking to fill. We're looking for a Senior QA Automation Engineer to do testing for large web components. Your background in building frontend QA Automation frameworks, can test reusable components for Design Systems, and particularly working with JavaScript are very interesting and run parallel to our requirements. Please let me know when you would have some time to speak, and what is the best number to reach you? Thanks so much. Hope all is well. Looking forward to speaking with you.
---

These are just the most recent examples… I bet there is much more to come. So just beware my fellow job seeker… those types of recruiters will not get you anywhere!