Downloadable version of my resume is available Here.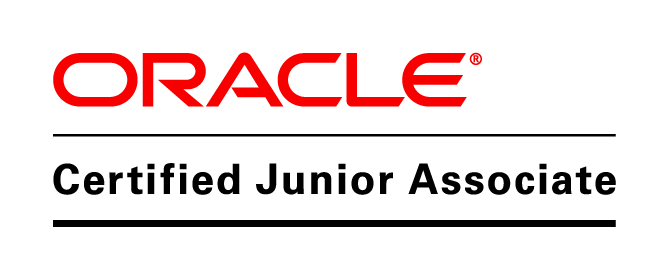 Dmitrii Kilishek
Advanced Sr. QA Engineer
Sterling, VA 20165
LinkedIn: https://www.linkedin.com/in/dkilishek
SUMMARY OF QUALIFICATIONS:
Strong professional with 25+ years of hands on IT experience is eager to apply his experience and skills to help your company develop high quality software! My excellent attention to details and testing knowledge along with different operating systems experience including servers and desktops will be beneficial for your business. I have excellent troubleshooting, problem solving and analytical skills that I developed during many years of hands on IT experience. I'm able to understand business requirements and apply them as guidelines for testing efforts. Strong team player and leader. I enjoy mentoring and making a team work together to achieve great results. Willing to build communication on all levels. Highly responsible, open minded, results oriented, self-motivated, fast learning person. I'm willing to keep up with the latest technologies and learn something new every day. Excellent verbal and written communication skills. US Citizen.
TECHNICAL SKILLS
Platforms: Windows Servers/Desktops, Linux (Servers/Desktop), Mac.
Testing tools: Selenium, Cucumber, Wireshark, Charles Proxy, Browser devtools.
Bug tracking, etc: Jira, Zephyr Jira Test Management, TestRails, Bugzilla, Mantis.
Virtualization technologies/Cloud: VMWare, Hyper-V, VirtualBox, Amazon AWS, Microsoft Azure.
Version control tools: Git, Bitbucket, GitHub
Programming languages: Java, Windows Powershell, AutoIt, Python, Bash, SQL, MySQL, HTML, CSS, JavaScript, PHP.
Advanced Sr. QA Engineer – AppGuard, Inc. A Blue Planet-Works Company, Chantilly VA, USA 02/2018 – Current
Team lead, responsible for Quality Assurance for general audience Windows based product releases.
Responsible for test planning, design, execution and measurements.
Responsible for writing test cases, use cases, user stories, traceability matrices.
Provide mentoring to the team members on product functionality.
Perform hands-on testing from early development stages to GA releases for Windows cybersecurity client and managing web application.
Develop and continuously enhance Windows client automation using AutoIt and Powershell.
Write web automation using Selenium + Java using existing framework.
Developed a prototype pipeline for end to end testing using Azure DevOps.
Work closely with developers on troubleshooting for discovered issues.
Provide testing and research for customers' issues.
Make sure bugs are getting fixed.
Participated in early development stages for Windows Server based product, researched product behavior on multiple Server platforms, this effort led to successful POC. The product is now successfully released to the general audience and installed on thousands of Servers all over the world.
QA Engineer II – comScore Inc., Reston VA, USA, June 2016 – February 2018
Performed manual testing for client applications on Windows, Mac OS and Linux.
Provided testing support for existing products. Wrote test cases, test scenarios, test plans.
Performed regression testing, positive and negative testing, usability and localization testing, bug fix testing.
Demonstrated highest attention to details which helps find multiple blockers and show stoppers.
Wrote high quality bug reports, discussed with team leads and developers to get issues fixed.
Carried out full issue workflows from initial report to closure.
Consulted team members on product specifications and testing specific.
Conducted deployments to production for releases and patches.
Developed automation scripts for test build environment setup and build installation on Windows and Mac.
Established, optimized and kept updated a set of VM images for Windows and Mac OS.
Participated in research activities for new projects with no initial information available.
Performed research on a new product, based on my research results the company refused to acquire another company since their product was completely useless. This helped to save a lot of money for the company.
QA Engineer – Applause / uTest, Sterling VA, USA, 2014 – 2016
Participated in more than 970 test cycles for more then 330 different products.
Gold Rated tester. 4 times awarded as Favorite tester of the cycle.
Performed manual testing, acceptance testing, regression testing, positive and negative testing, usability testing, localization testing.
Utilized different mobile and desktop platforms such as iOS, Android, Windows 7, 8.1, 10. Mac OS X 10.x, Linux.
Have been participating in continuous test cycles for US based: major cable provider, major real estate database company, major entertainment group, multinational financial services corporation, major clothes retailer, major publishing and financial information firm and others.
Wrote and executed test cases, test plans, wrote quality bug reports and submitted them to uTest platform.
Communicated with Testing Team Leads and Project Managers regarding test cycles and products.
Successfully passed Testing Team Lead exam in August 2015.
Owner / CEO – Systems and Services LLC, St.Petersburg, Russia. 2007 – 2014
Ran my own company of eight employees. The company provided System Administration services to small/mid businesses.
Managed a group of System Administrators and Technicians.
Provided Level III customer support
Made all business related decisions. HR, Sales, Taxes and so on.
Provided training to the employees
The company supported multiple customers and provided following services:
Maintenance and support for 120+ workstations, 10+ MS Windows servers and 5+ Linux servers.
Built local area networks from scratch. Maintained MS Windows servers, Linux servers, backups and system upgrades.
Utilized visualization technologies to achieve better performance for customers' servers and implemented improvements to their network infrastructures.
Built, tested and supported the company website using HTML, CSS, PHP and web forum engine.
Integrated, tested and supported a web based ticket system to simplify the way customers could get support and trace their requests.
Developed, tested and maintained websites for the customers in different areas of business: eCommerce, Accountants, Construction.
Senior System Administrator – DiCom Services LLC, St.Petersburg, Russia. 2004 – 2007
IT Consultant / System Administrator – American Starlex Int'l Co., Omaha, NE, USA 1998 – 2004
PC Technician / System Administrator – Einstein JSC, St.Petersburg, Russia 1994 – 2004
COURSES / CERTIFICATES
Oracle Certified Junior Associate Java 2021
BBST – Instructors course graduate 2020.
BBST – Foundations course graduate 2015.
BBST – Bug Advocacy course graduate 2016.
Skillsoft – Agile Principles and Methodologies apj_13_a01_it_enus 2017
Skillsoft – Agile Project Planning apj_13_a02_it_enus 2017
Skillsoft – Agile Project Scheduling and Monitoring apj_13_a03_it_enus 2017
Skillsoft – Agile Stakeholder Engagement and Team Development apj_13_a04_it_enus 2017